Grand Opening at Shanarpar, Shiddhirganj, Narayangonj.
Saturday, September 7, 2019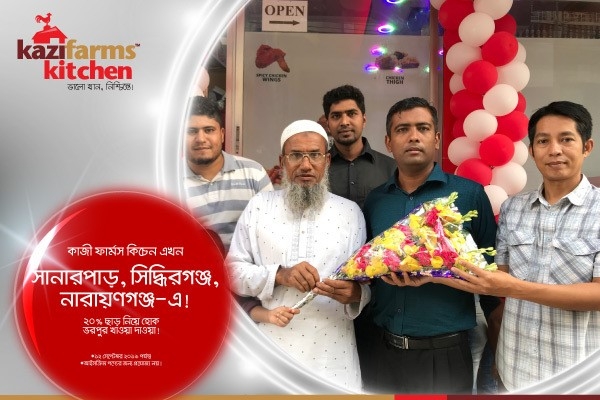 We cordially announce that we have launched our new outlets at 385/A Banasree Road, East Rampura, Dhaka on 7th September, 2019 Thanks to all of our valued consumers, partners & patrons for being with us. Kazi Farms Kitchen has been serving healthy cooked food products and also take home frozen boxes of delicious snacks items to be enjoyed at home. Bellissimo and Za n'Zee ice creams are also available at every outlet to give the consumers a taste of real ice cream.