HD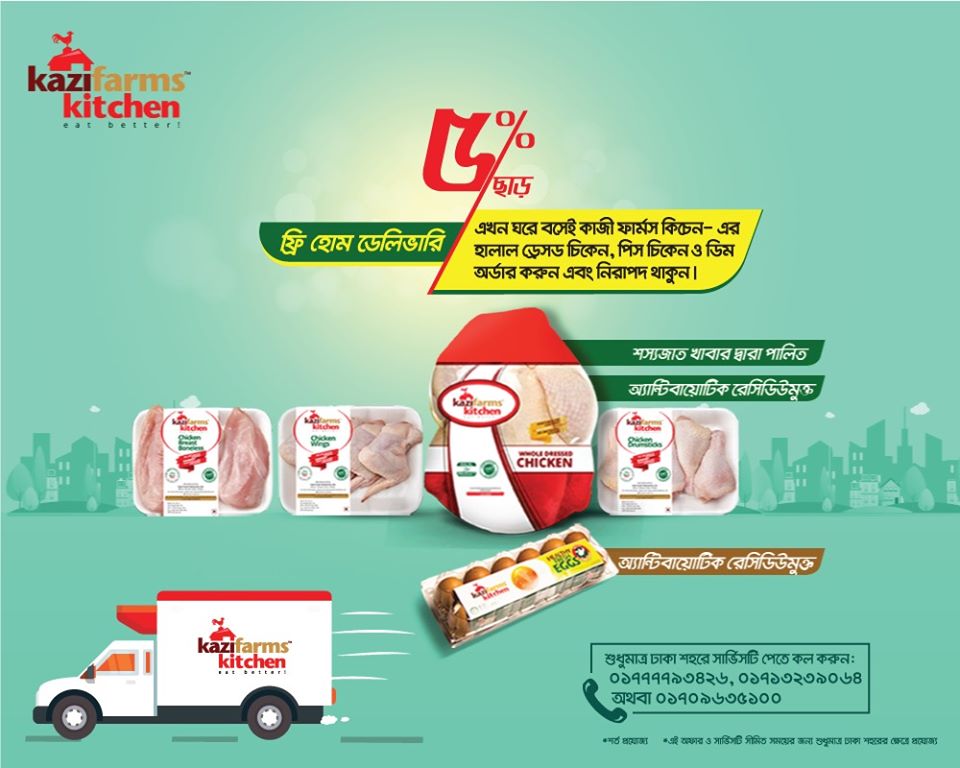 Now you can enjoy Kazi Farms Kitchen's whole dressed chicken, portion chicken and egg by ordering in our home delivery service within the Dhaka metropolitan area. You will get 5% discount on the total order amount with free home delivery service.
To avail this service, please call at these numbers within 9 am to 6 pm : 01777793426, 01713239064, 01709635100. Minimum order quantity is 1,000 taka.
Conditions:
i. The home delivery service is only applicable for Dhaka metropolitan area.
ii. Minimum order quantity is BDT. 1,000.
iv. The home delivery service will not cover areas under lock down.
v. Barring any unforeseen circumstances, products will be delivered within 48 hours after order confirmation over the phone.
vi. Payment has to be paid through cash on delivery.
vii. This offer is for limited time only